A2025 LL
---
Automatic tyre changer 26" with "Leva la leva" (Without lever) technology.

Tradition and innovation in a reliable and performing product
The demounting procedure uses the same working movements but absolutely no effort is required from the operator thanks to the "Leva la leva" technology incorporated in the mount/demount head (patented). The mounting procedure is exactly as before, and just as quick and convenient.
Patented turntable system that allows the clamps to be moved to change the working range.
Bead breaker shoe extension system useful for working on large-diameter wheels installed on the machine as standard.
Extractable pedal controls.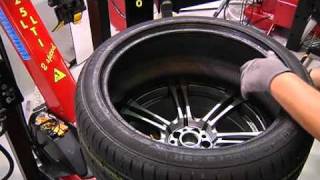 ---
This product has been accredited by:





The company could modify the characteristics of the products anytime.
---